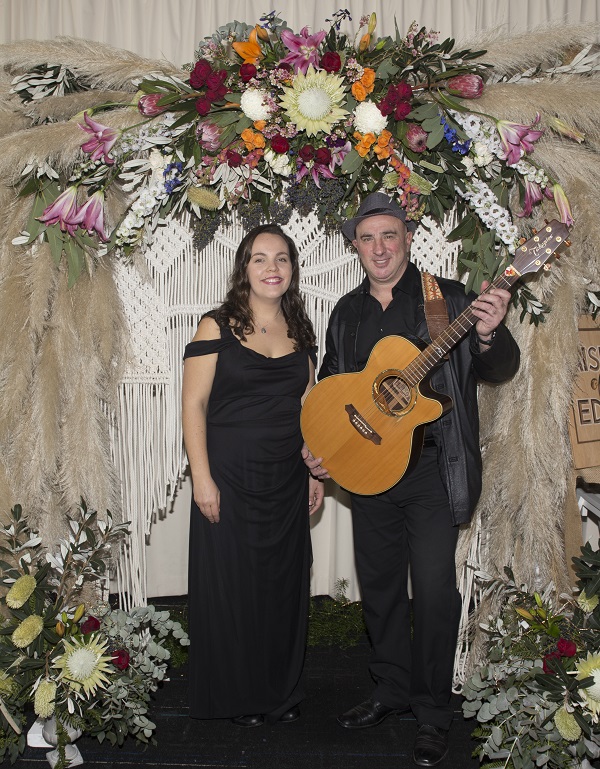 Are you looking for a Sydney wedding ceremony singer? I and my wedding musicians perform in Sydney, Wollongong and surrounding areas.
I consider it to be a great honour to be asked to perform at such an important life event. I understand the attention to detail that comes into every aspect of wedding planning. I carefully consider everything that a bride could want and need from her wedding singer and wedding ceremony musicians!
I have a wealth of experience performing at weddings. I have an extensive musical knowledge and the particular performance skills necessary to facilitate a seamless ceremony.
Wherever your wedding is taking place, be it in a church, restaurant, function room or beautiful outdoor setting, I will create the perfect sound for you and your guests.
I have a pure and versatile voice that suits most styles of music including contemporary, jazz and classical.
I perform with a live accompaniment from a guitar, keyboard, violin or other instruments. I have an outstanding network of professional Sydney wedding musicians who I have worked with for many years. I oversee every detail of each booking and ensure my musicians are perfectly prepared.
Testimonial from a recent client:
"Dear Natalie,
Thanks so much for your beautiful music at our wedding! Your music really helped the ceremony to feel romantic and elegant. You have the voice of an angel and your guitarist was amazing! I was also impressed with your sound system. I was worried that it might be very soft being outside with no power points! You could be heard clearly but it wasn't overpowering."
Allana & Christopher Pocock, Wedding Ceremony at Botanic Gardens, Sydney
"Thank you so much for performing at our wedding! You guys were incredible, such amazing voices."
Krystian and Queenie Bacewicz, Wedding Ceremony at St Bonaventure's Church, Leura
"Thank you Natalie! The ceremony was beautiful, quite a few people commented. We were very happy with your music and your voice was beautiful once again."
Joey Rafalo, St Patricks, Kogarah
"Hi Natalie, We both absolutely loved it, thank you for everything you did with helping arrange the musicians for my wedding day and being so easy to organise the ceremonial music. Both Karen and Mirek made it feel amazing."
Ashely Dominello, St Peter Chanel Church, Berala
Email natalie@natalieclaire.com.au for all enquiries.